BOARD
OUR CURRENT BOARD MEMBERS
Board President Frances Lechner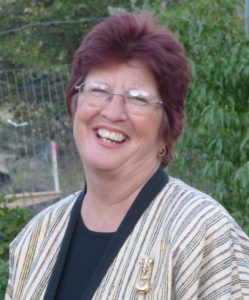 Frances Lechner was a founding member of the Yarnell Hill Recovery Group in July 2013, and structured the transition process to the Yarnell Area Resource Group. In addition to her roles (Communications director, Vice President and President) in the YHRG/YARG, Frances continues to serve on the Board of the Yarnell Regional Community Center, and the Yarnell Community Garden Project. She helped to set up collaborative projects between the Garden and Model Creek Elementary School. Frances served the Yarnell Fire District as a Board member, temporary staff and volunteer coordinator at the Yarnell Memorial Race. She is an alumni of Project CENTRL, Arizona's rural and agricultural leadership program, and worked for 27 years for United Dairymen of Arizona, the state's dairy cooperative. Frances enjoys photography, decorating, reading, traveling, writing and yes, shopping. She and her husband, Emad Mohit moved to Yarnell from Phoenix in 2007; they love the beauty, quiet and serenity of Yarnell and do whatever their cat Meshki bids them to do. Frances can be reached at flechner52@gmail.com.
VP and Treasurer Judy Garner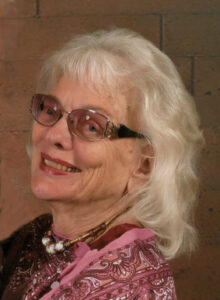 Judy Garner graduated from the University of Arizona.  She taught high school math for a year after graduation before going to work for IBM as a systems engineer.  She then worked for various companies in jobs from programmer to Director of Management Information Systems before moving to Peeples Valley in 1991.  Purchasing a property on HWY 89 there, she opened MountainAire Mini-Mart.  Judy joined the initial efforts to form a Fire Department in Peeples Valley, serving as firefighter, dispatcher, auxiliary member, and now as a Fire District Board Member.  After selling the mini-mart, she studied home design and structural requirements and worked for Nanke Design drafting homes for dozens of people in Prescott as well as designing many homes thru her own business – AIS Designs.  With husband Glenn they built a home farther back in Peeples Valley.  She has a horse named Butterscotch.  She retired shortly before the 2013 fire.  After the fire she designed many of the rebuilds in Yarnell.  Having a love for the area and its development led to volunteering as a Yarnell Hill Recovery Group board member.  Judy can be reached at nankedesign@cableone.net.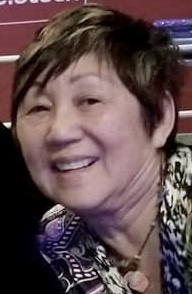 Linda Ma has served on the Board of Directors of the Yarnell Hill Recovery Group, Inc. since 2015. Originally from San Francisco, where she worked for the City's Parks and Recreation Department, Linda helped to coordinate volunteers in the wake of California's earthquake. That experience was put to good use after the Yarnell Hill Fire, as Linda coordinated the efforts of hundreds of volunteers who came to help. Linda has served as President of the Board of the Yarnell Community Center, and is now President of the Yarnell Fire Department Auxiliary. Linda lost her home in the Fire and has built a new beautiful home in the boulders, where she lives with her two Chihuahuas. Linda loves to cook, shop and decorate. She is a talented and creative event planner, fashionista and a collector of recycled and eclectic art. She balances her attention deficit syndrome with meditation, and creative artistic endeavors.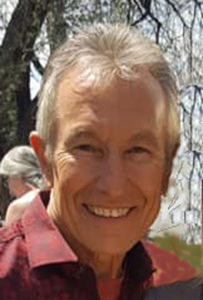 Robert and his wife Gale, are Peeples Valley Residents since 1999.  Robert was raised in upstate New York and founded a Construction Company Colorado before moving to Arizona in the mid 80's. Robert and Gale discovered the Weaver Mountain area in the late 90's and fell in love with the small town atmosphere and the mountain air of Yarnell/Peeples Valley and own a home in Peeples Valley. The Henry's have been involved with local churches and other Community Organizations, are both talented musicians and own and operate a full service home Remodeling Company in the Yarnell/Peeples Valley area.  Robert also is licensed to the Christian Ministry in October of 2005 and remains active in it. Robert can be reached @ eaglermdl@gmail.com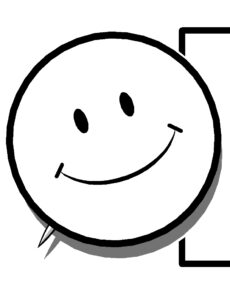 Mike's information will be here shortly!!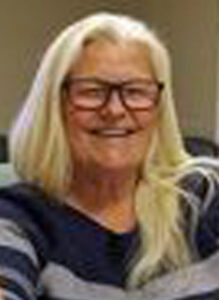 Charla's information will be here shortly!!
Click Below for our current Bylaws
Contact us at:
Yarnell Hill Recovery Group