The Yarnell Hill Recovery Group formed in order to coordinate recovery efforts after the Yarnell Hill Fire of June 2013. Its mission was to identify the unmet needs of the residents and businesses in the Yarnell Hill Fire area and to identify ways to meet those needs.
Five years later, by July of 2018, most of the funds had been disbursed to residents who lost their homes and local infrastructure. The remaining funds are designated for the Memorial Park. The YHRG changed its focus.  Under the DBA Yarnell Area Resource Group (YARG) its mission is now "Collaborating for sustainable communities in the Weaver Mountains."   This will include:  
retaining and expanding relationships with individuals and organizations in the Weaver Mountains area and Yavapai County, and State Wide Organizations.
offering a 501c3 umbrella for organizations and projects that warrant such provision and which align with the mission.
collaborating to organize events, offer suggestions and resources based on our experience that can benefit other local organizations.
The YARG will also oversee the completion of the Yarnell Hill Fire Memorial Park, located at 22556 State Route 89.
The Upper Restroom is now open for business!
CLICK ON SIGN ABOVE OR COMMUNITY SIGN IN THE FOOTER TO SEE THE NEW FEATURE AVAILABLE TO INDIVIDUALS AND ORGANIZATIONS FROM YARNELL AREA RESOURCE GROUP AND YARNELL-PEEPLES VALLEY CHAMBER OF COMMERCE
In May 2020, Arizona State Parks and Trails made an award to the Yarnell Hill Recovery Group dba Yarnell Area Resource Group.  That funding will enable the Yarnell Hill Fire Memorial Park to be completed by this fall.  We are grateful to ASPT for their support and encouragement in the development of our Park.Even more, we appreciate their commitment to help our community.  The shuttle service to the Granite Mountain Hotshots Memorial State Park is run by the Yarnell Fire District, providing a critical income stream for the department.The State Park is staffed by a Yarnell resident, and shuttle passengers have the opportunity to visit local shops and restaurants, all of which benefit the local economy.
What's next at our Park?  Perimeter fencing, several seating/reflection areas, landscaping, and educational signage.  If you would like to help with any of these components, please contact Chuck Tidey, 928-273-6623.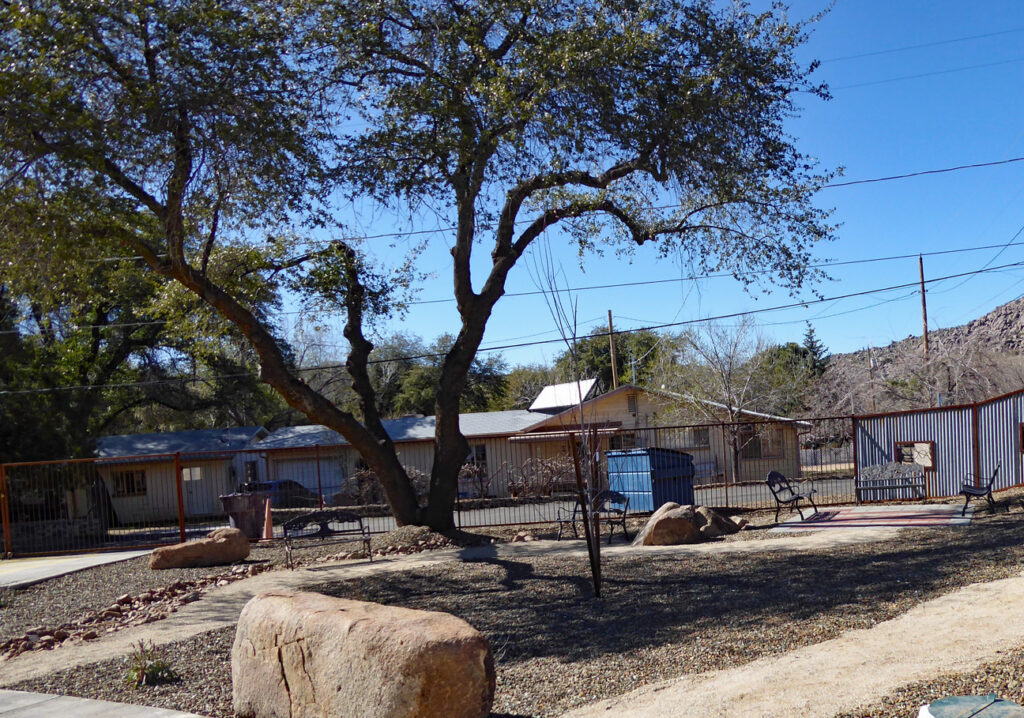 MORE PICTURES OF THE PARK PROGRESS & UNVEILING ARE ON THE MEMORIAL PARK PAGE AS WELL AS THE APPLICATION FOR SPECIAL USE/EVENTS