The Yarnell Hill Recovery Group formed in order to coordinate recovery efforts after the Yarnell Hill Fire of June 2013. Its mission was to identify the unmet needs of the residents and businesses in the Yarnell Hill Fire area and to identify ways to meet those needs.
Five years later, in July of 2018, most of the funds have been disbursed to residents who lost their homes and local infrastructure. The remaining funds are designated for the Memorial Park. The YHRG changed its focus. Under the DBA Yarnell Area Resource Group (YARG) its mission is now "Collaborating for sustainable communities in the Weaver Mountains." This will include:
retaining and expanding relationships with individuals and organizations in the Weaver Mountains area and Yavapai County, and State Wide Organizations.
offering a 501c3 umbrella for organizations and projects that warrant such provision and which align with the mission.
collaborating to organize events, offer suggestions and resources based on our experience that can benefit other local organizations.
The YARG will also oversee the completion of the Yarnell Hill Fire Memorial Park, located at 22556 State Route 89.
The Upper Restroom is now open for business! We are currently working on the memorial for the 20. See the Memorial Park Page for exciting news and updates!!
The 6th Annual Memorial Service for the Yarnell Hill Fire was held June 30, 2019 at the Yarnell Hill Fire Memorial Park.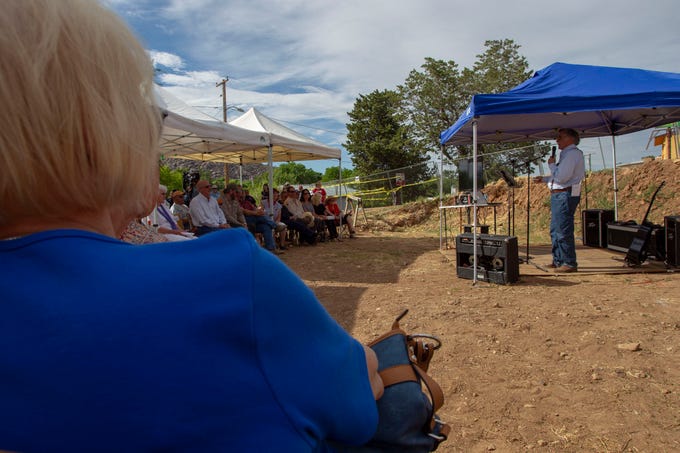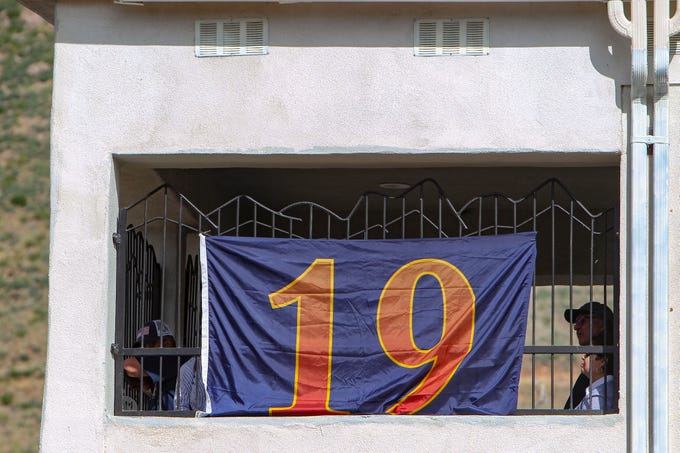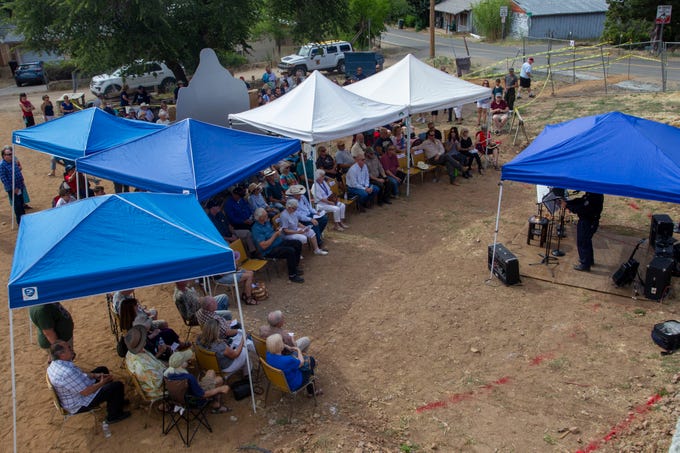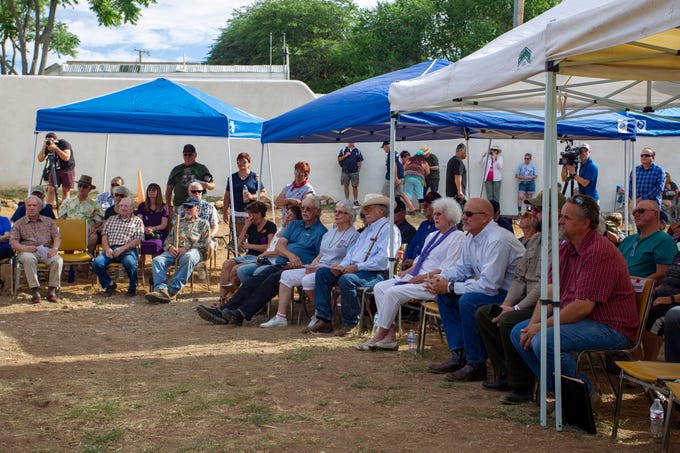 Lew Theokas welcomed the attendees and Pastor Shawn Clark gave the invocation.  The Guest Speaker was Augie Perry, owner of Augie's Restaurant in Prescott, a long time supporter of Yarnell's Restoration and the Memorial Run.  Gale Henry did a lovely rendition of "Blazing Honor".  After brief comments from the fire chiefs from Yarnell and Peeples Valley, Bob Broscheid, director of Arizona State Parks and Trails, spoke about the events of that day and the Granite Mountain Hotshots Memorial State Park.  Jack Rauh gave an update on the Memorial Park.  Cheryl Shearer and David Zambrano performed "Restoration".  The final presentation was Lew and Marcie Theokas reading the names of the Hotshots with the bell ringing for each of them, followed by a moment of silence.