EVENTS
6th Annual Memorial Service
The 6th Annual Memorial Service for the Yarnell Hill Fire was held June 30, 2019 at the Yarnell Hill Fire Memorial Park.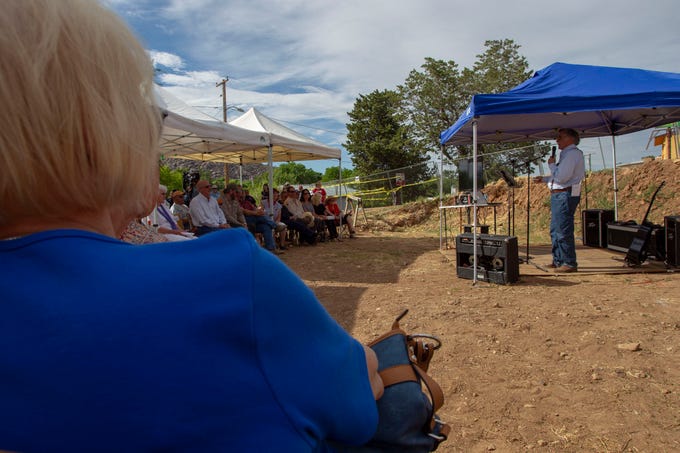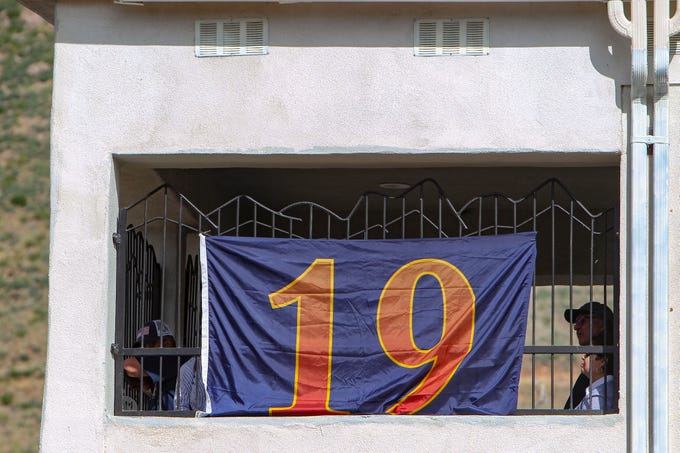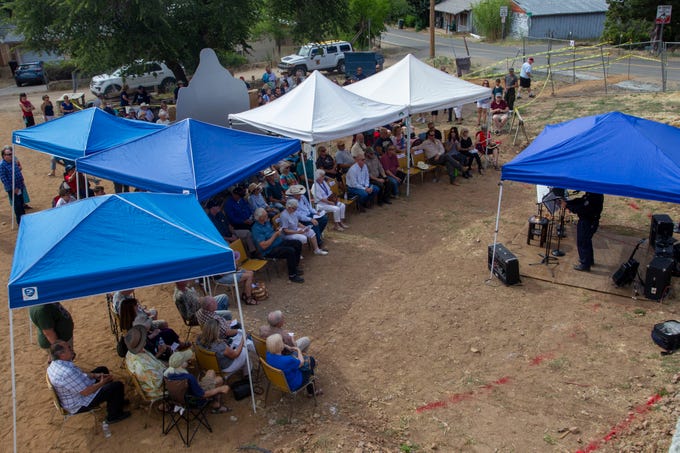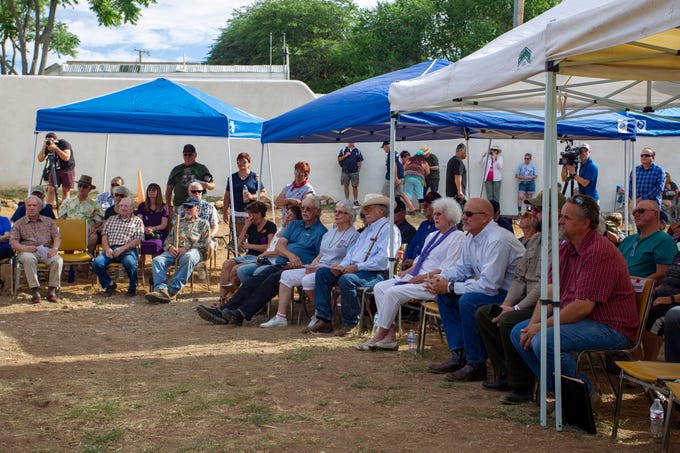 Lew Theokas welcomed the attendees and Pastor Shawn Clark gave the invocation.  The Guest Speaker was Augie Perry, owner of Augie's Restaurant in Prescott, a long time supporter of Yarnell's Restoration and the Memorial Run.  Gale Henry did a lovely rendition of "Blazing Honor".  After brief comments from the fire chiefs from Yarnell and Peeples Valley, Bob Broscheid, director of Arizona State Parks and Trails, spoke about the events of that day and the Granite Mountain Hotshots Memorial State Park.  Jack Rauh gave an update on the Memorial Park.  Cheryl Shearer and David Zambrano performed "Restoration".  The final presentation was Lew and Marcie Theokas reading the names of the Hotshots with the bell ringing for each of them, followed by a moment of silence.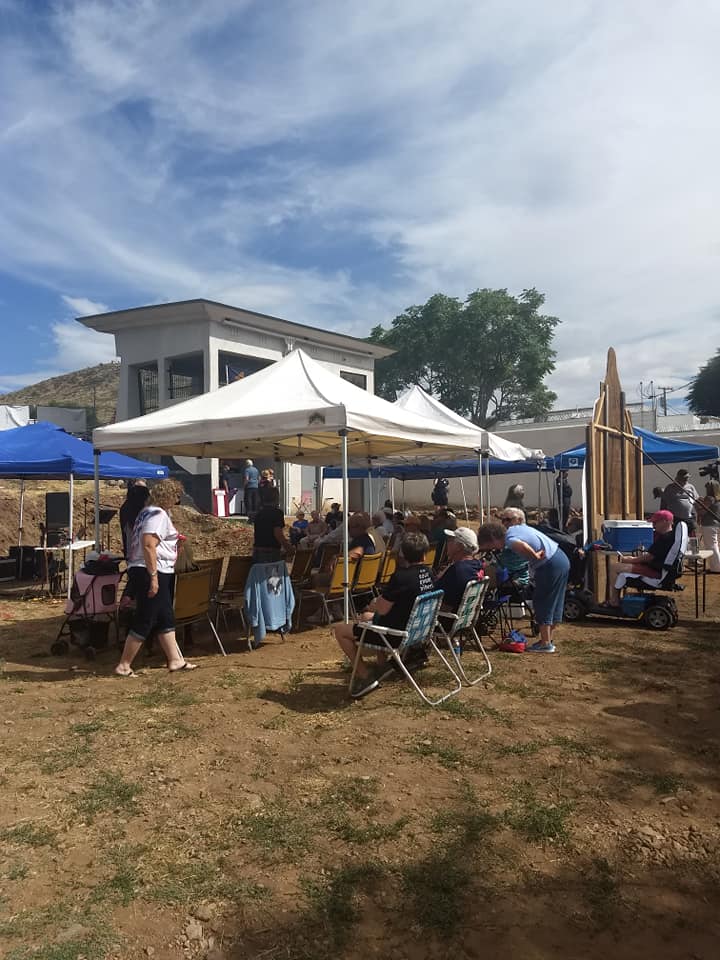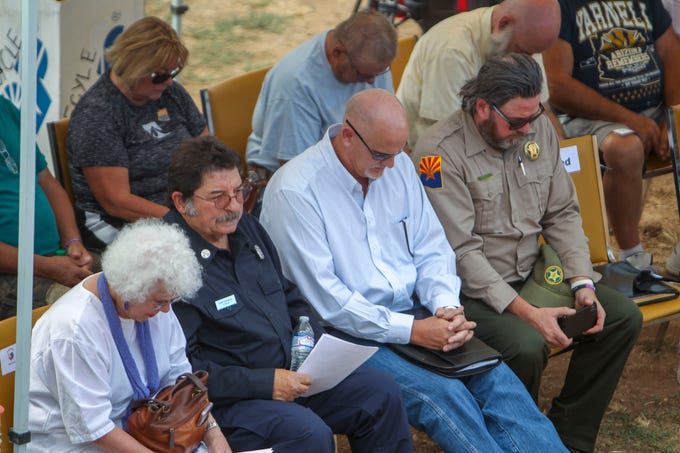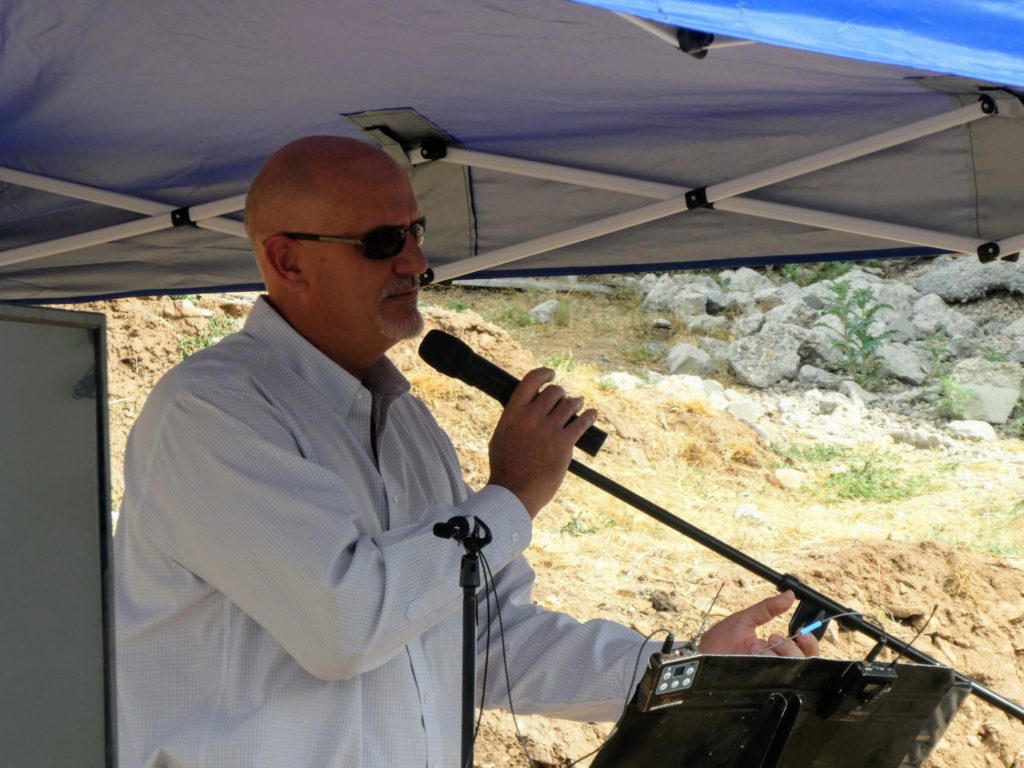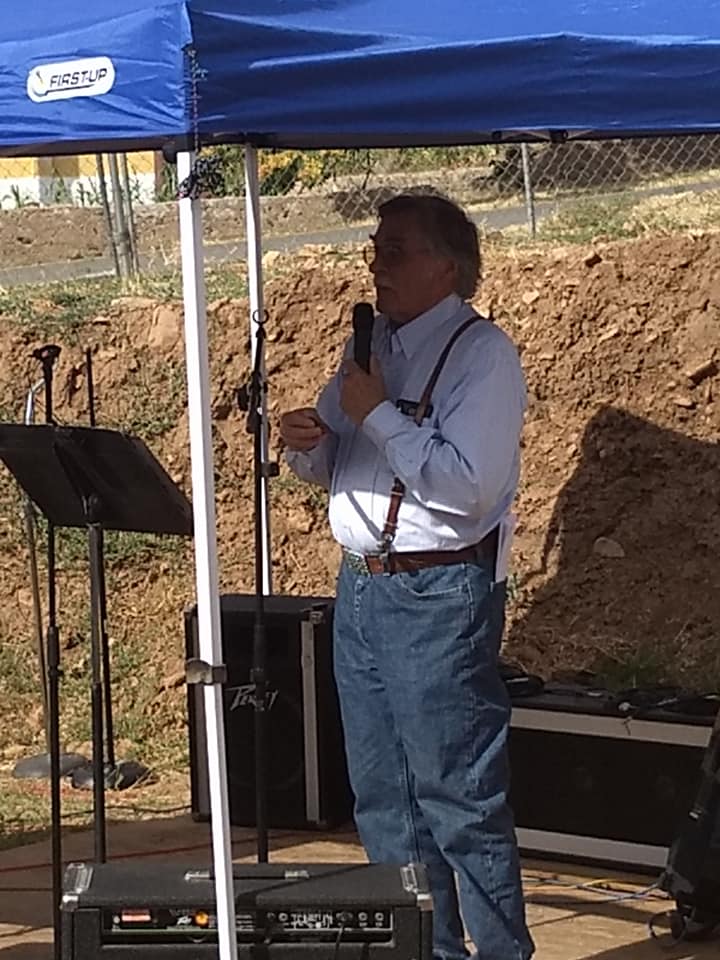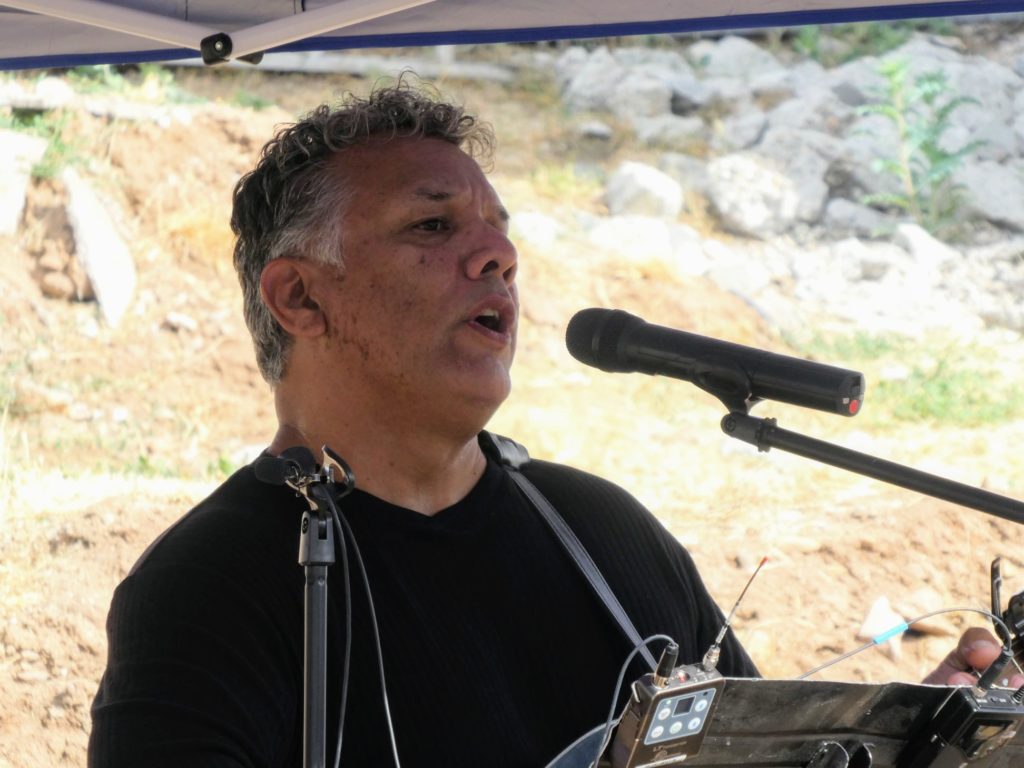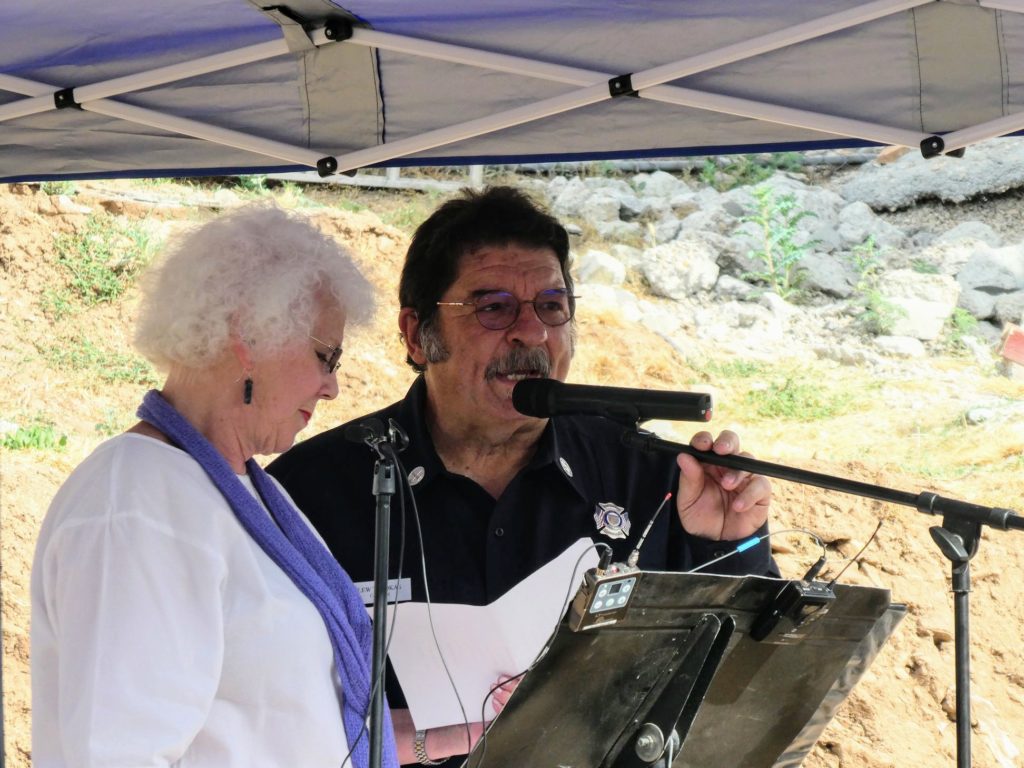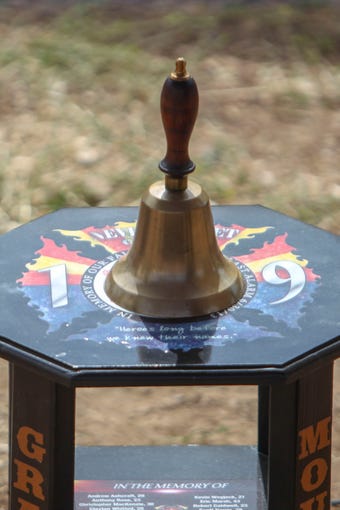 A Possibilities Breakfast was held for members of  all non-profit organizations in the region on Sat. July 20, 2019 at the Yarnell Community Presbyterian Church 16455 Tabletop Drive, Yarnell to engage more residents in collaborating for sustainable communities in the Weaver Mountains
After plentiful and delicious was shared Frances Lechner, YARG President, opened the meeting. 
Judy Garner, YARG VP and Treasurer made a presentation about the new website (which you re logged into) and the new Weaver Mountain Community Calendar.  This calendar can be viewed by going to our RESOURCES page and clicking on the link either on your smartphone or your computer.  Judy then went over the capabilities of the calendar and how easy it is to put entries onto the calendar.  Each non-profit is welcome to request an access code to put entries for their organization on the calendar.  Just send an e-mail to Judy at nankedesign@cableone.net .  
After that, Frances and Scott Mayer, from Peeples Valley Fire Department, reviewed the progress on the Weaver Mountain Health Initiative.  This should be a wonderful option for many of the residents in the area.
Chuck Tidey followed with an update on the progress on the Memorial Park.  Although funds are getting short good progress is being made.
Lew Theokas also from Peeples Valley Fire Department did a presentation on work being done toward fire mitigation.
Frances Lechner then conducted the annual meeting of the Yarnell Hill Recovery Group, Inc. dba Yarnell Area Resource Group.  During that meeting Frances Lechner, Judy Garner, and Nancy Mahaffey were nominated for continuing terms on the YARG Board of Directors and voted in unanimously. 
It was a great meeting and good things are coming from this group!